Residential Moving
Commercial Moving
Interstate Moving
Long Distance Moving
Economical Prices
Storage Services
Packing Materials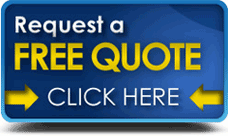 Moving Company Miami Services
It is not easy to furnish your new home or office on your own. Trust Moving Company Miami to relocate your valuable possessions safely and provide a secure delivery to any location. Through our detailed services we have gained strong relationships with many of our clients.

Safe, secure, and economical relocation is assured, if you move with Moving Company Miami because you'll receive:
• Zero issues to worry about moving, whether you are moving locally or across borders.
• Someone listening to you properly and packing/loading your goods as per your convenience.
• Satisfied, damage free and timely delivery of all moving items at your new home/office.
• Complete control and information about your stored goods, if any.
• Complete peace of mind because your property is in safe hands.
• We commit your move to be within your budget.





Local Moves
Our Local moving services include:
• 24 hours, 7 days a week service
• Special packing and wrapping of fragile items and furniture.
• Crating and packing of glassware, pictures, and mirrors.
• Personalized fleet of latest model moving trucks and vans.
• Relocation consultant for every specific move.
• Free yet accurate estimates.
• Detailed moving goods inventories documented at the beginning of move.
• No extra charges for pianos, stairs, or long carries.
• Experienced, Uniformed and trained movers

Long Distance Moves
We offer full-length moving and storage services for residential and commercial clients moving for a long distance, which include:
• Packing and Wrapping
• Transportation
• Transporting trucks, vans and boats.
• Supply of additional boxes and packing materials at reasonable prices
• Storage warehouses to store moving goods, if required