Residential Moving
Commercial Moving
Interstate Moving
Long Distance Moving
Economical Prices
Storage Services
Packing Materials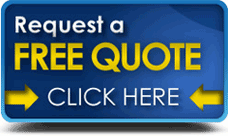 Local movers Miami
Being a full service mover, Moving Company Miami has the experience to move thousands of residents and business owners locally as well as long distances. Once a client relocates using Moving Company Miami services, they eventually contact us again for their future moves. We have successfully moved our clients from the smallest rural towns to large populated cities and vise versa.

Moving Company Miami takes pride in serving each and every one of our clients that needs to relocate, at very reasonable and low costs. If you compare our services with our competitors, you'll find out how economically we have designed our services to suit your moving needs and your budget. No other company can match our high quality services and comparatively low rates, we are completely unparalleled.





Moving Company Miami strongly believes that a conquering move needs five simple factors:
• A local moving company with a positive and firm status among its clients.
• Sensible and precise moving estimates
• Prompt arrival at your home or place of business on your moving date
• Skilled and experienced drivers and a moving crew with a well-maintained and well-equipped moving truck.
• Attentive packing and moving services
As far as Moving Company Miami is concerned, we are blessed with all the above five components. Our company is known as the leading moving company, most trusted and recommended by local moving clients. Our movers and drivers are punctual, well-equipped and professional. We provide final and accurate estimates, with no unexpected hidden charges added at the end of your moving. We are also known for our packing and wrapping techniques, because we strive to continually improve and provide a damage free delivery. If you need to move in the upcoming future, contact us and get a free quote.